Color It Review App review for bada wave
Posted by
Chris
on 11 May, 2011
This item was filled under [
Apps
]
This app for bada wave really makes the Samsung OLED screens stand out – the colours are terrific. But before you get too excited, let's make one thing clear – this is an app for kids. That's not to say adults can't have a go, though expect anybody younger than 10 to be able to comprehensively beat you into submission.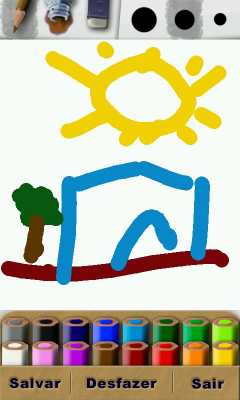 The app is essentially a colouring book for 2011, in which kids can have a wonderful and colour-filled interaction with your Samsung Bada handset. They'll be able to colour in a variety of pictures within the application as well as create their own masterpieces.
There are various outlines to colour, under the categories of animals, flags, toys as well as a special surprise zone, where you get something to colour in that's either an animal, a flag or a toy. And then there's blank paper too. Like the [INSERT BIG NAME TOY HERE] you can also shake to erase your painting. The controls are really easy to get to grips with and really rather flexible – choose a colour, thickness and from either a brush or pencil. And when you're done you can save your creation for later viewing too. It's a great little app.
Download this app here
Discuss about this app on our forum